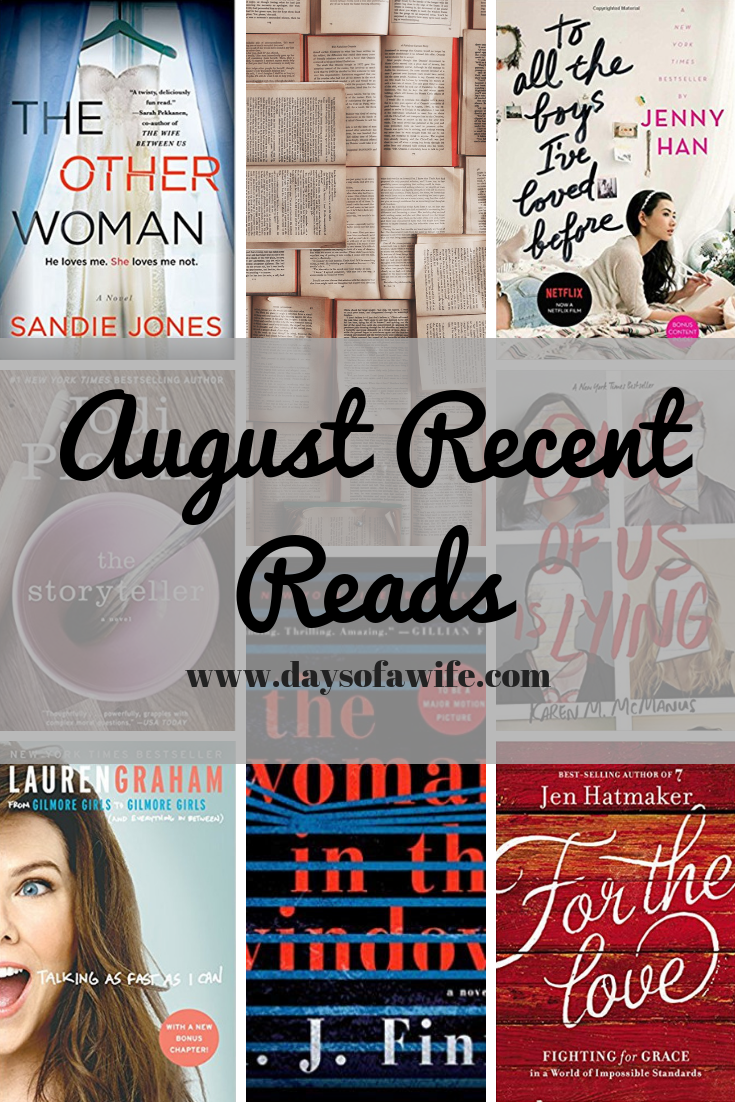 I think this was my best reading month ever! I read 7 books, and guys that never happens! I was quite the reader in August! If you don't want to wait till my monthly posts, then follow along with me on Goodreads.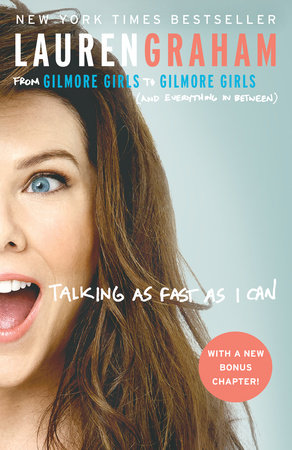 This was my only audiobook for the month. I really wanted to listen to this one because it was actually read by Lauren Graham. I really enjoyed this one because her writing style captures her humor (which is very similar to her character in Gilmore Girls). The only problem with the audiobook was that there were pictures, and even though they were included with a PDF, it was a pain to pull them up while listening, but overall a super fun, quirky, and short read! Definitely pick this one up if you are a fan of Gilmore Girls or Parenthood.
Rating: 4/5 Stars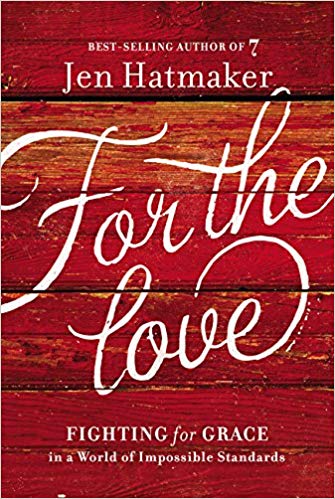 *I received a free copy from NetGalley in exchange for an honest review
This was my first Jen Hatmaker book, and honestly I don't know what took me so long to pick one of her books up! This was more than your average Christian self-help book. Not only was it encouraging and sometimes convicting, but it was also super funny. The only thing about this book was that it didn't necessarily all follow the "theme" of the book. However, I enjoyed all of it, so that didn't bother me too much.
Rating: 3.5/5 Stars
My friend gave me this book to read, and I honestly went into it totally blind. Of course with any Jodi Picoult novel she does her research on a topic, and you as the reader get to learn a ton! The Storyteller was about World War II, specifically the Jewish concentration camps. You hear the stories from both the side of a Nazi and a young Jewish girl. Overall, this book was absolutely amazing! It taught me more, when I already thought I knew a lot about this topic. The stories draw you in and make you want to keep reading. This book is definitely one you need to read if you haven't already!
Rating: 5/5 Stars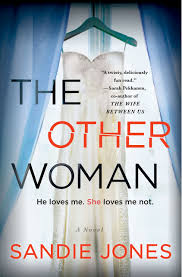 *I received a free copy from NetGalley in exchange for an honest review
This book was crazy good! The story follows a woman that meets her boyfriend's mom, and let's just say, the mother brings a whole new meaning to the word manipulative. If you are in a relationship, this will make you so thankful for your In-Laws lol! This book definitely has some twist and turns and a few times that you might be quite surprised! This was a super fast read for me (probably read in 2 days) because I just couldn't put it down. Overall, I think this is a great new thriller that you should read, especially if thrillers are your jam!
Rating: 4/5 Stars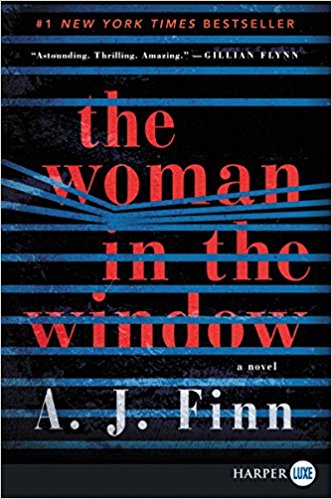 I know almost everyone has read this one by now, but I walked in my library one day and it was actually available, so I snagged it while I had the chance! This thriller follows a woman that is unable to leave her house due to a traumatic event. She believes she witnessed a murder in her home, but no-one seems to believe her. This one gave me major The Woman in Cabin 10 vibes, which I absolutely loved, and also reminded me for some reason of the show Monk (which it's really nothing like, but still made me think of it). I did predict the first twist, but I didn't predict the ending at all! So if you are like me and haven't read this one yet, add this to your TBR!
Rating: 5/5 Stars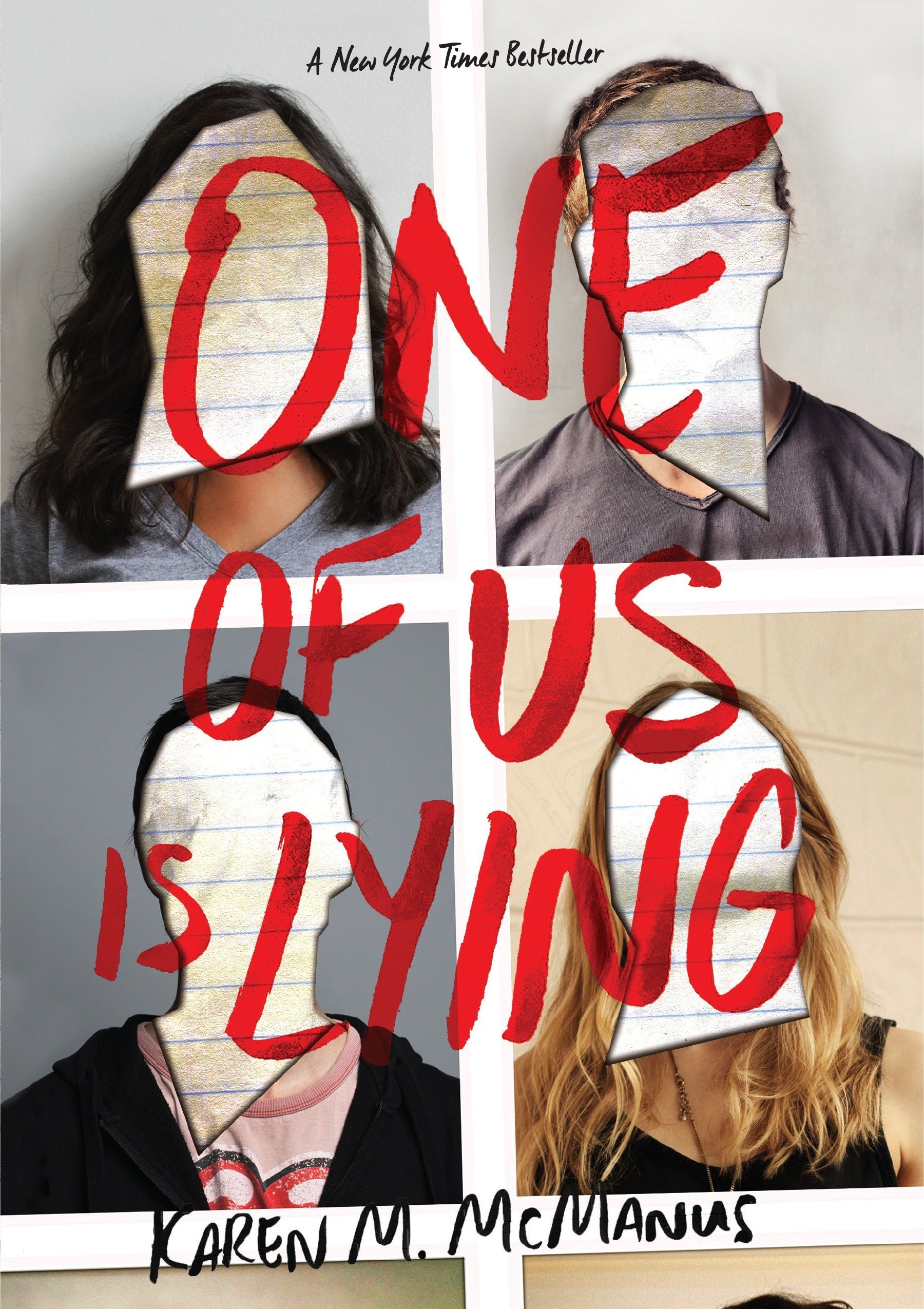 One of Us is Lying
I was so glad to finally get to read this book this month! I felt like I was on the waitlist at the library for forever, I absolutely loved and flew through this book! Even if you're not a YA book fan, this is still one worth the read, because it doesn't totally feel YA to me. The story follows five kids who have ended up in detention, during said detention one of them actually dies. During the investigation their secrets are unveiled. I did figure out the ending before it happened, but overall a solid story. I would love for this to be made into a TV show. If you like TV shows like Riverdale or Pretty Little Liars, then this is totally the same genre!
Rating: 4/5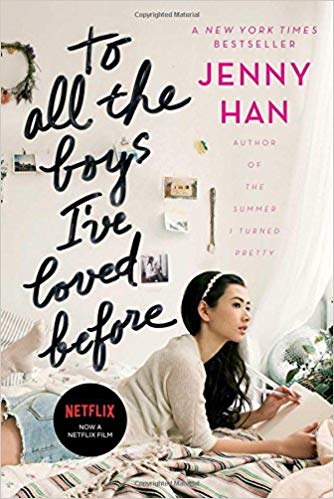 To All The Boys I've Loved Before
Once I heard this book was going to be made into a movie on Netflix, I knew I had to pick it up. I haven't watched the Netflix movie yet, but I've heard that a lot of people loved it! This novel follows a young high school girl that has written love letters to all the boys she has loved in her past, however, one day all her letters get mailed out! Overall I thought this was a cute read, but definitely YA, it was light and really non-stressful. It didn't keep me up late at night reading, but it was entertaining and I will probably pick up the rest in the series at some point!
Rating: 3.5/5 Stars
So what should I read next? What are you loving that I just haven't picked up yet? Let me know in the comments below!
-Kasey