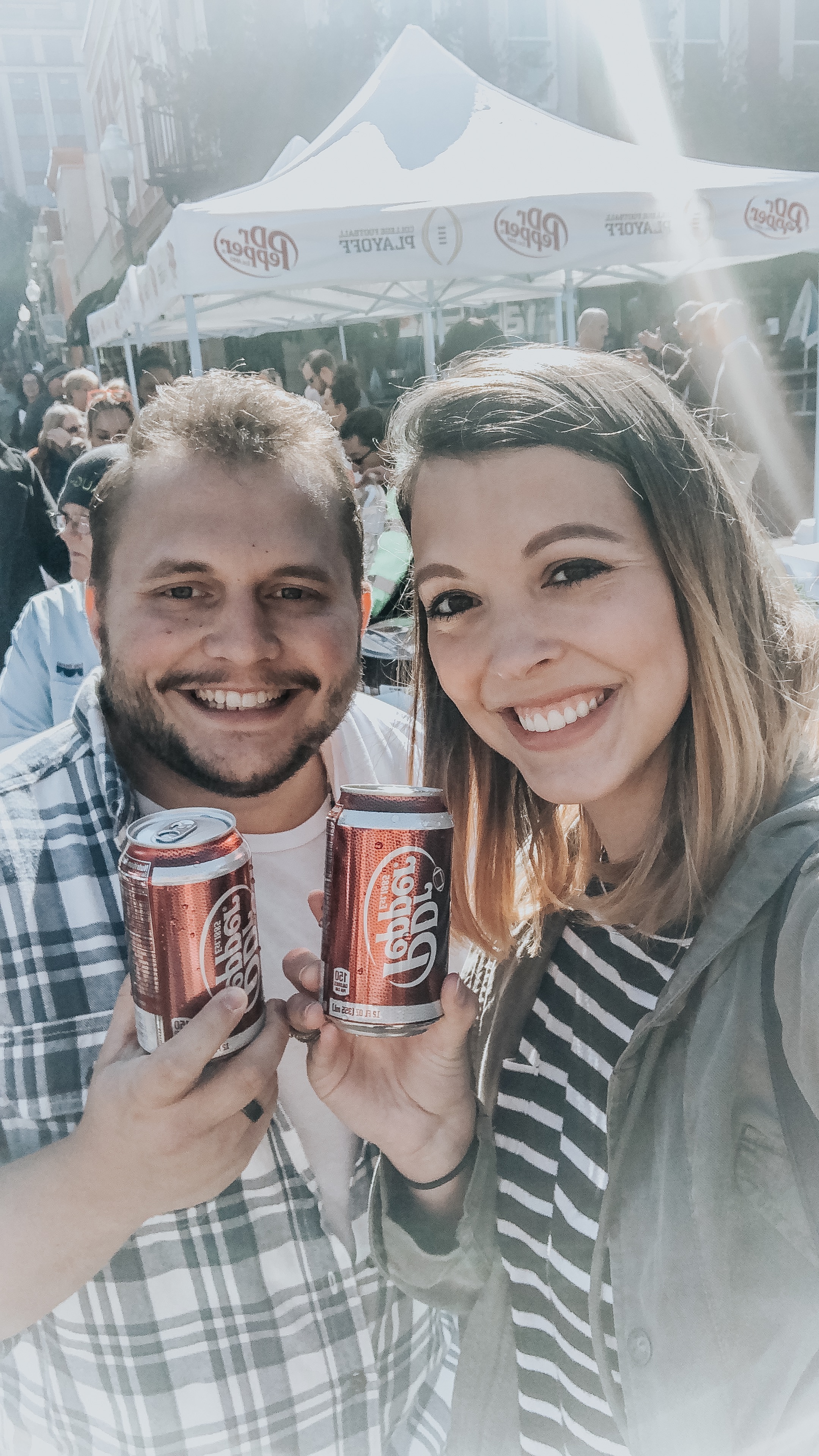 It's that time again! Time for my Life Lately update!
If you've been following my blog for awhile, then you know I like to show what has been happening in our lives over the last month or so.
Now I know in the title it says November…well most of it is, but there are a few pics from October, and a few from the first day of December, but over all it was November 😉
On the 24th we celebrated National Dr. Pepper Day (10.24)! I'm not sure that Dr. Pepper day is celebrated in a ton of places, but one of the local attractions in our town is a big vintage light up Dr. Pepper sign, so our Downtown always hands out free Dr. Pepper and t-shirts. Todd and I used our lunch break to go take advantage of the freebies!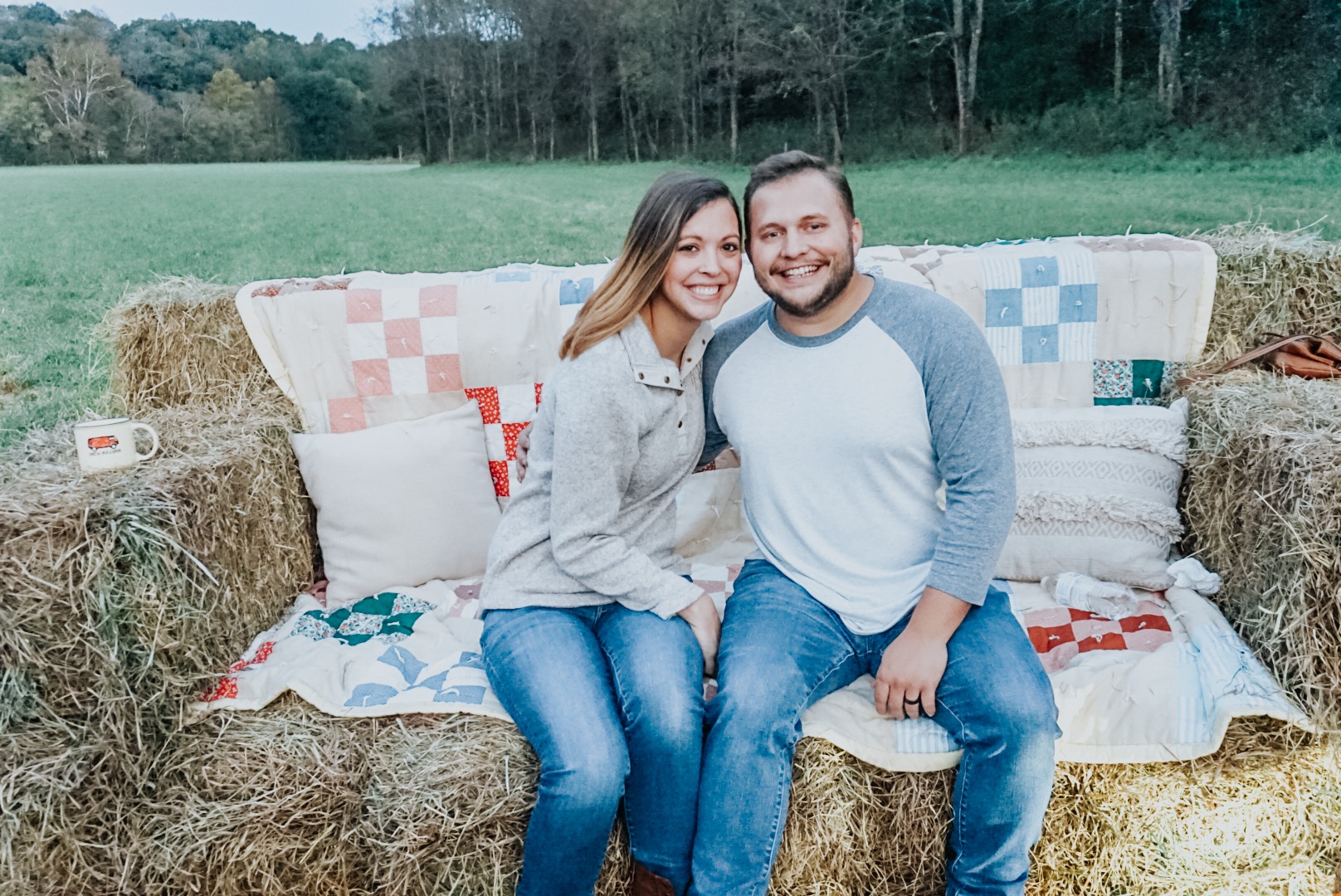 Also in October, we had a bonfire Fall party with our young adult group. We had a great time throwing frisbee and eating s'mores! Oh and I might have helped make this hay couch ;).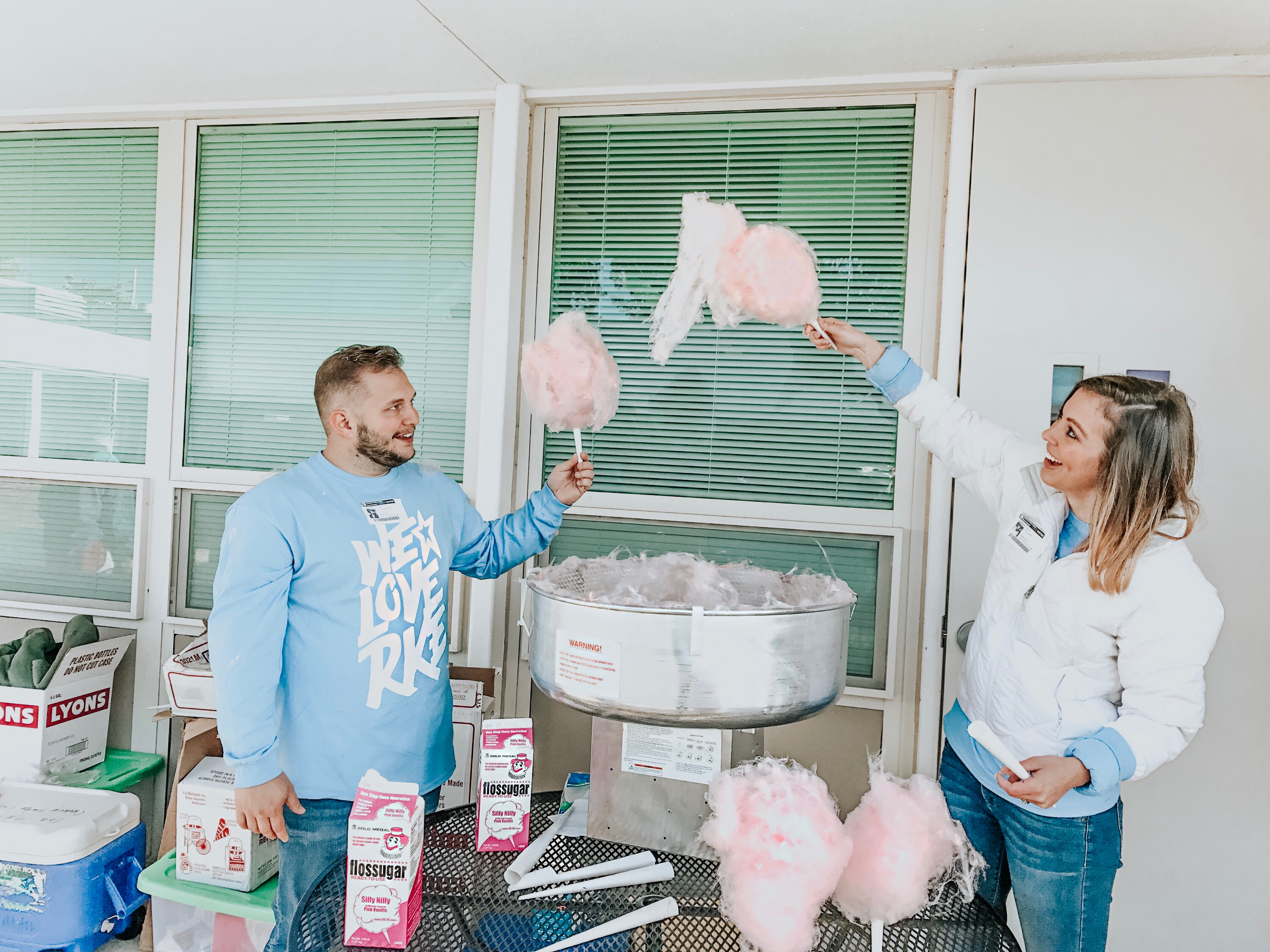 On Halloween day our church did an outreach with a local inner city school, we put on a Fall Festival for them for free and all the kids had a blast! Todd and I were primarily on cotton candy duty, which was fun, but also super messy! (put it had major perks because we ate a ton of it…lol)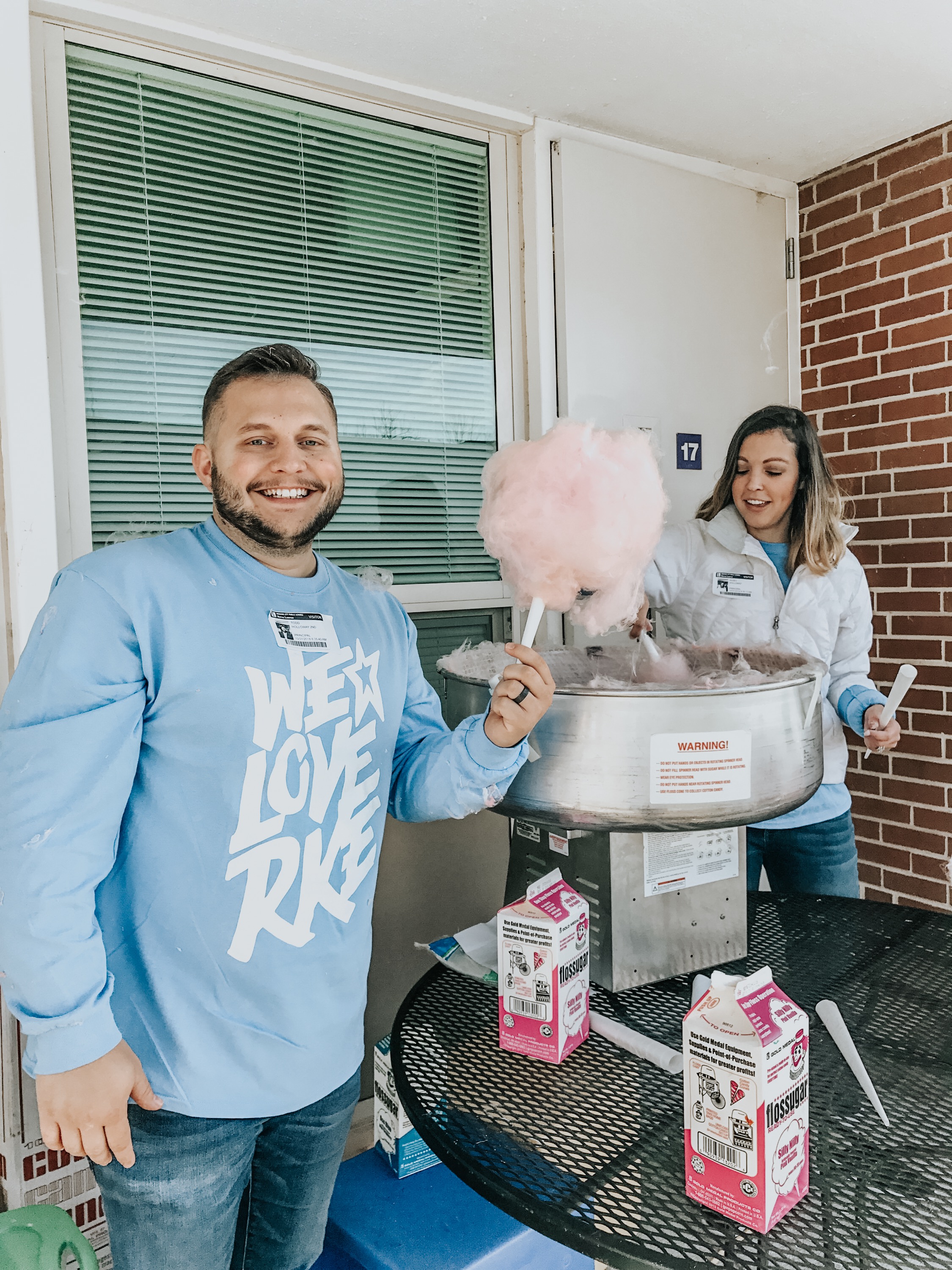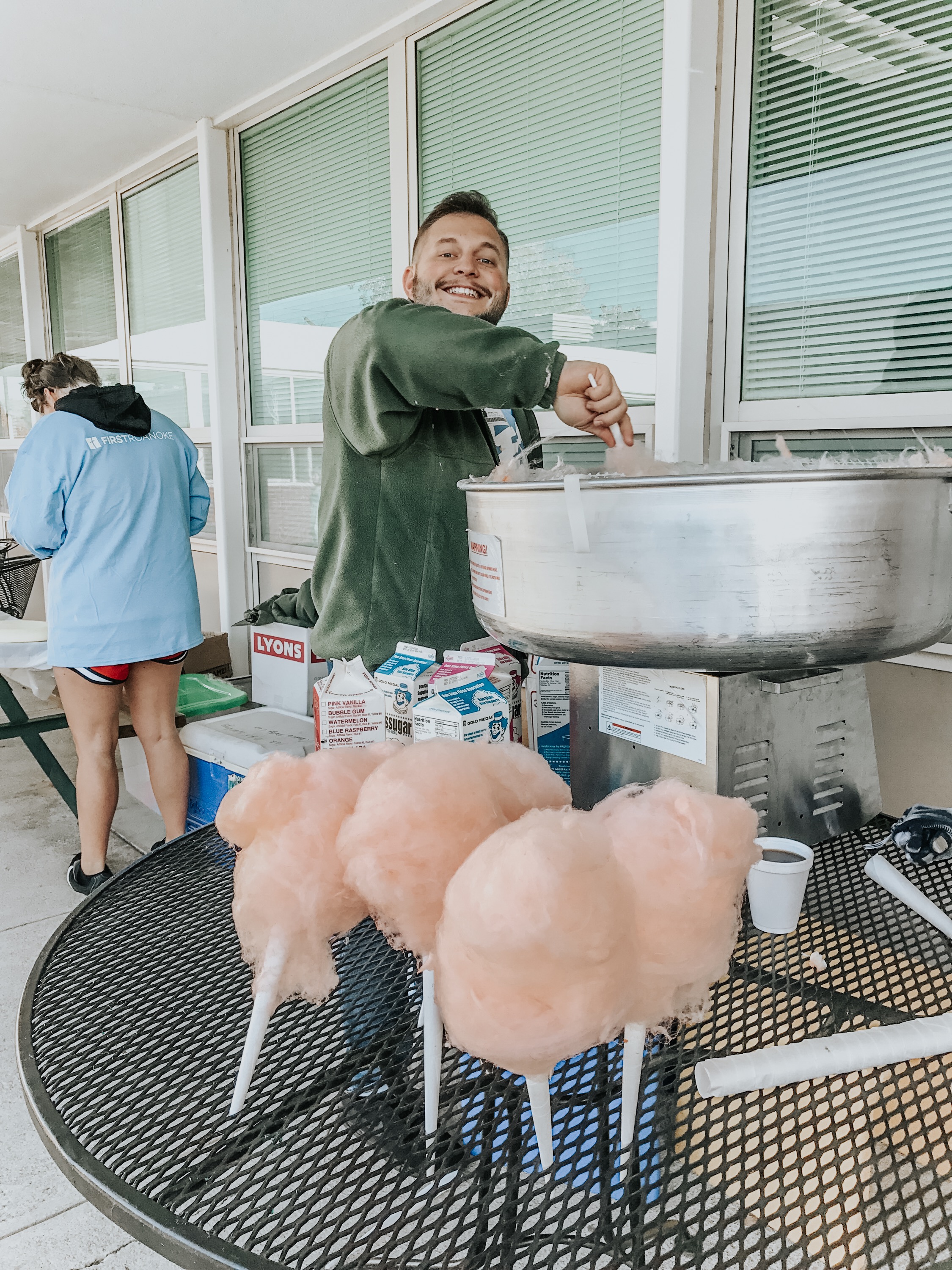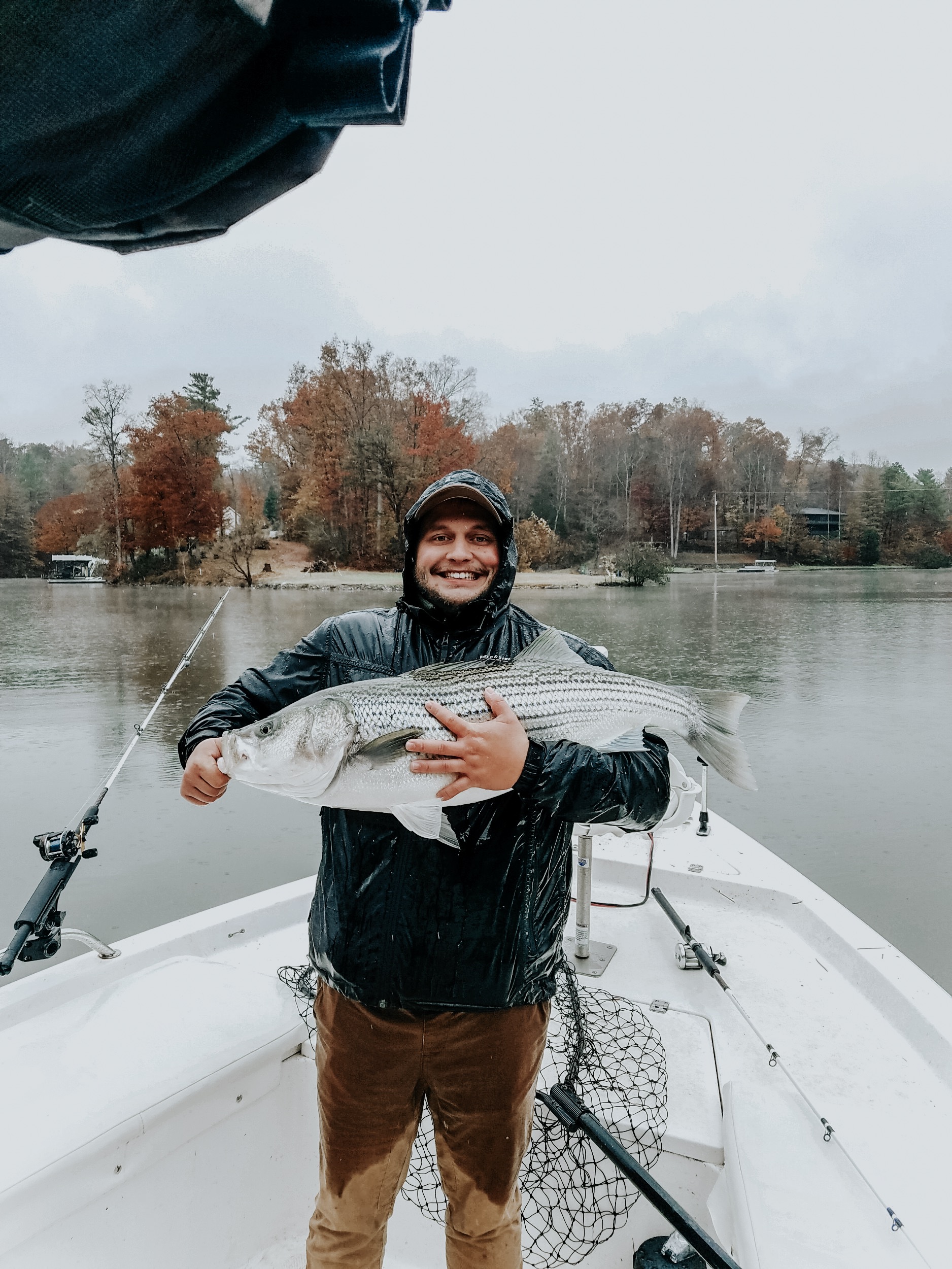 In November Todd was able to go striper fishing with his grandpa and friend. He caught this huge one, that he sadly had to put back because it was too big to keep!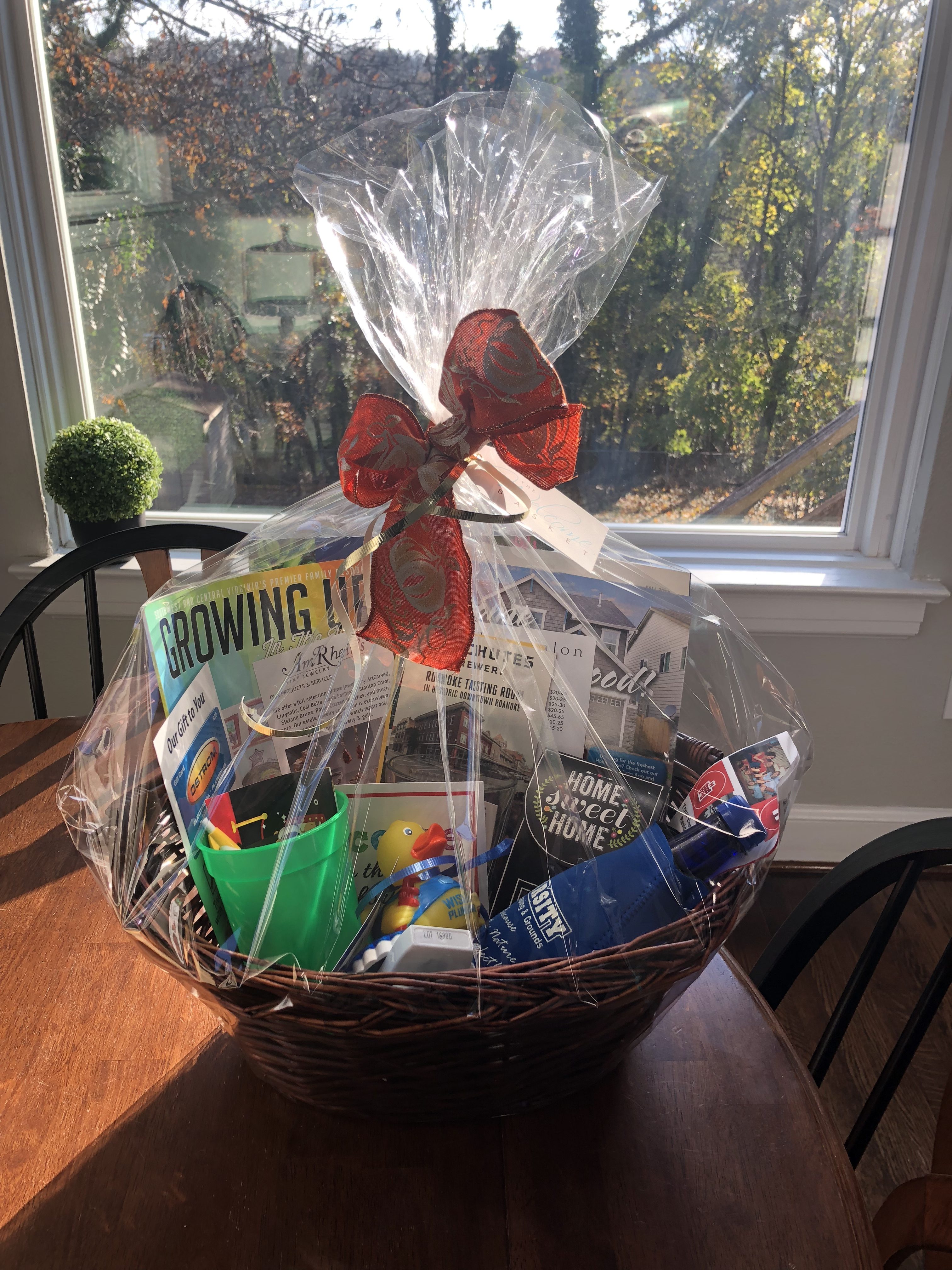 We also had a nice surprise arrive on our door! We got our "welcome to Roanoke basket" which they give to anyone who buys a house in Roanoke.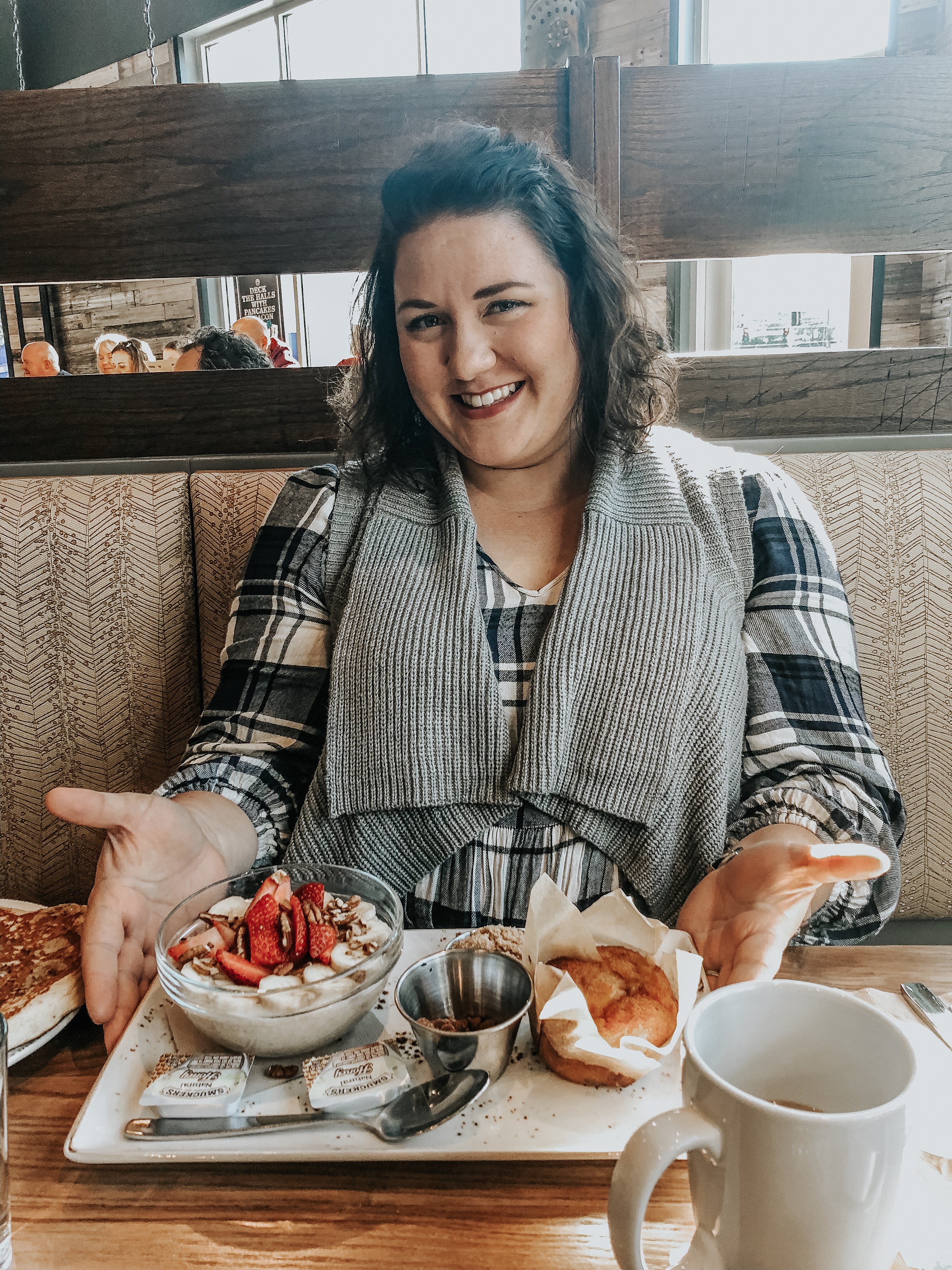 We celebrated Todd's brother's birthday, and his sister came in for a surprise visit! We had fun going out to eat to First Watch for the first time! (The food is AH-MAZING!)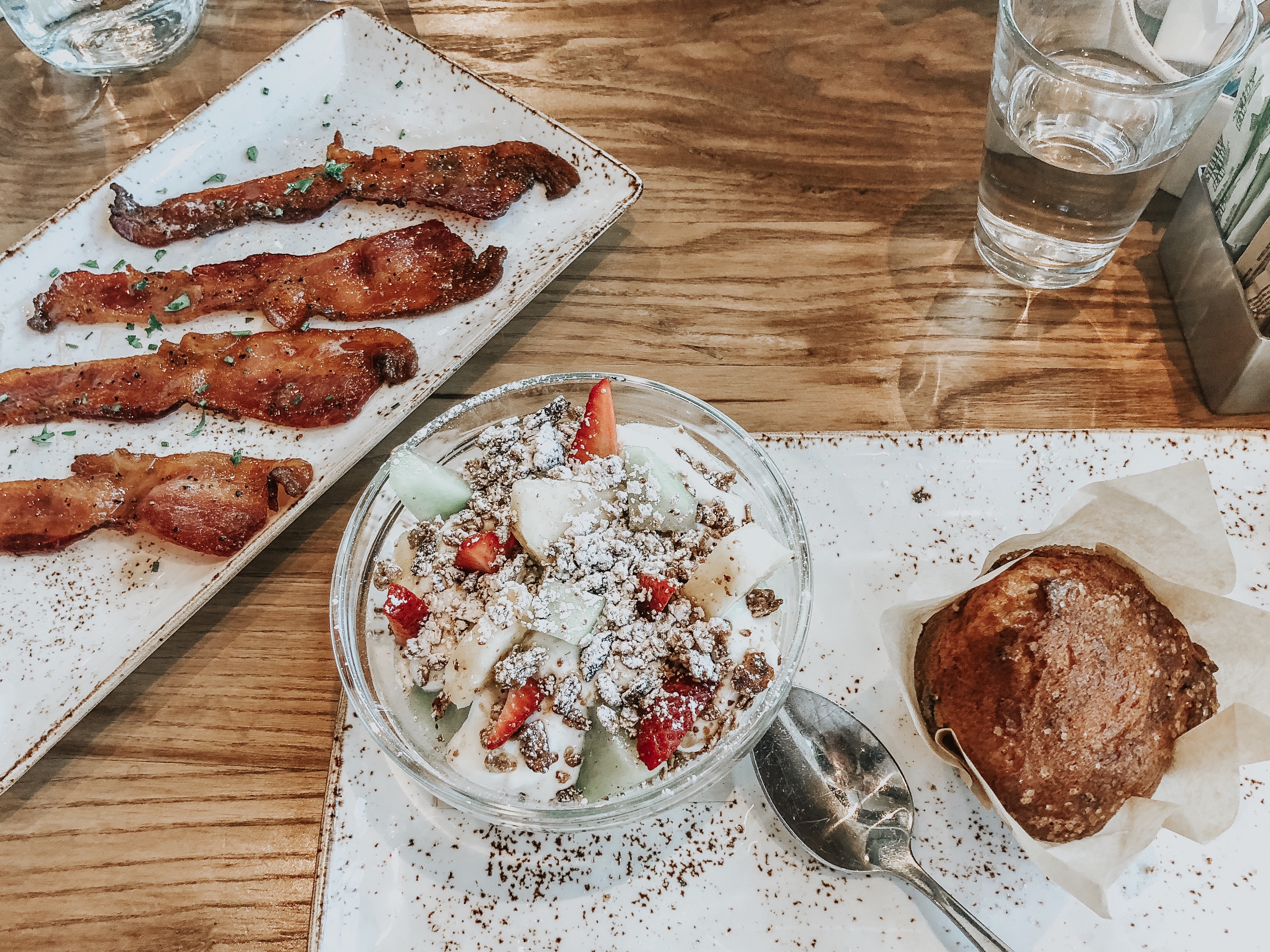 We spent Thanksgiving with my family, which I sadly didn't get any pictures of. But in the morning we walked in the Drumstick Dash. However, our church was providing hot chocolate and cider to the walkers, so we stopped at our church and didn't walk the rest of the way! haha!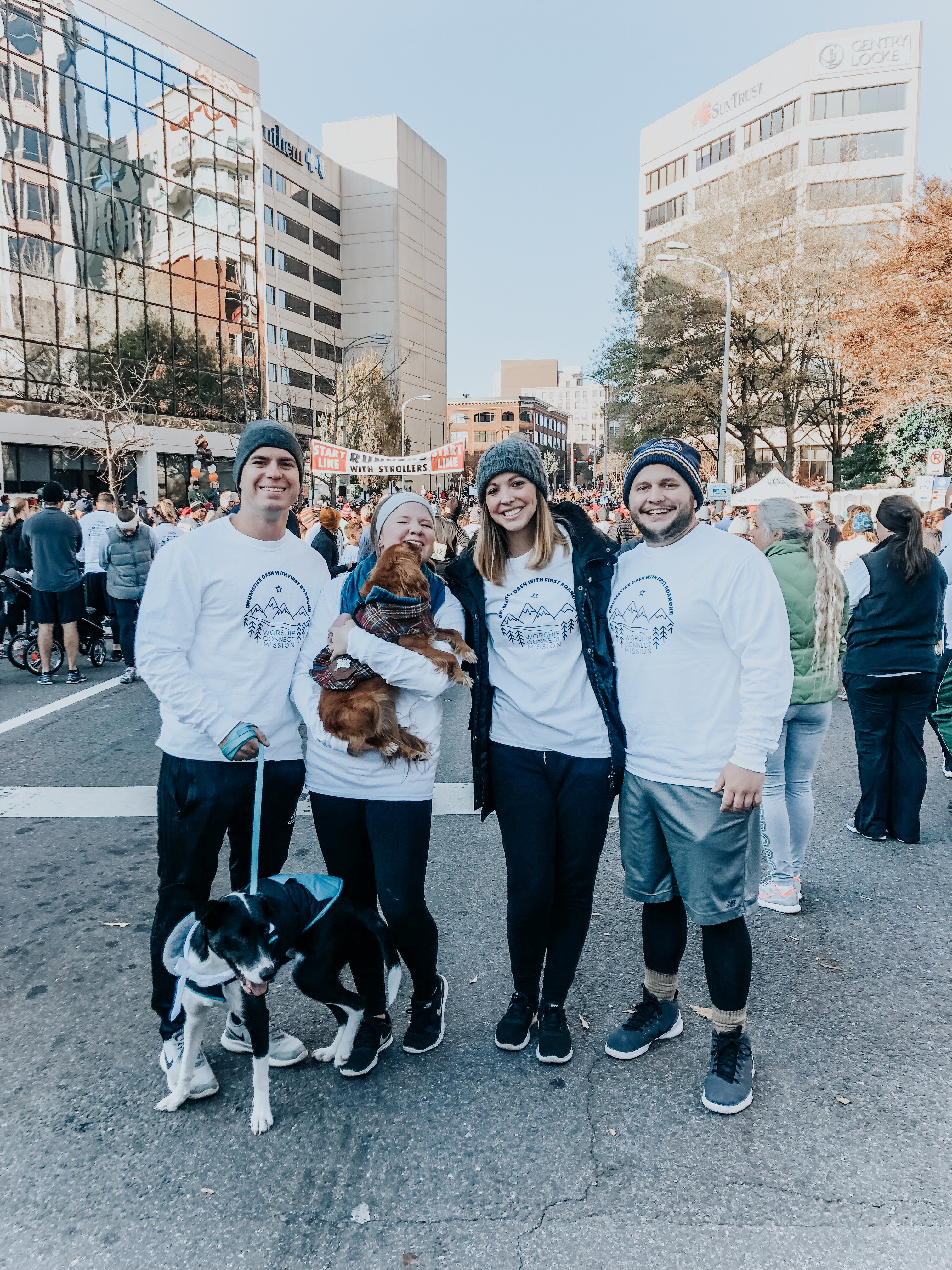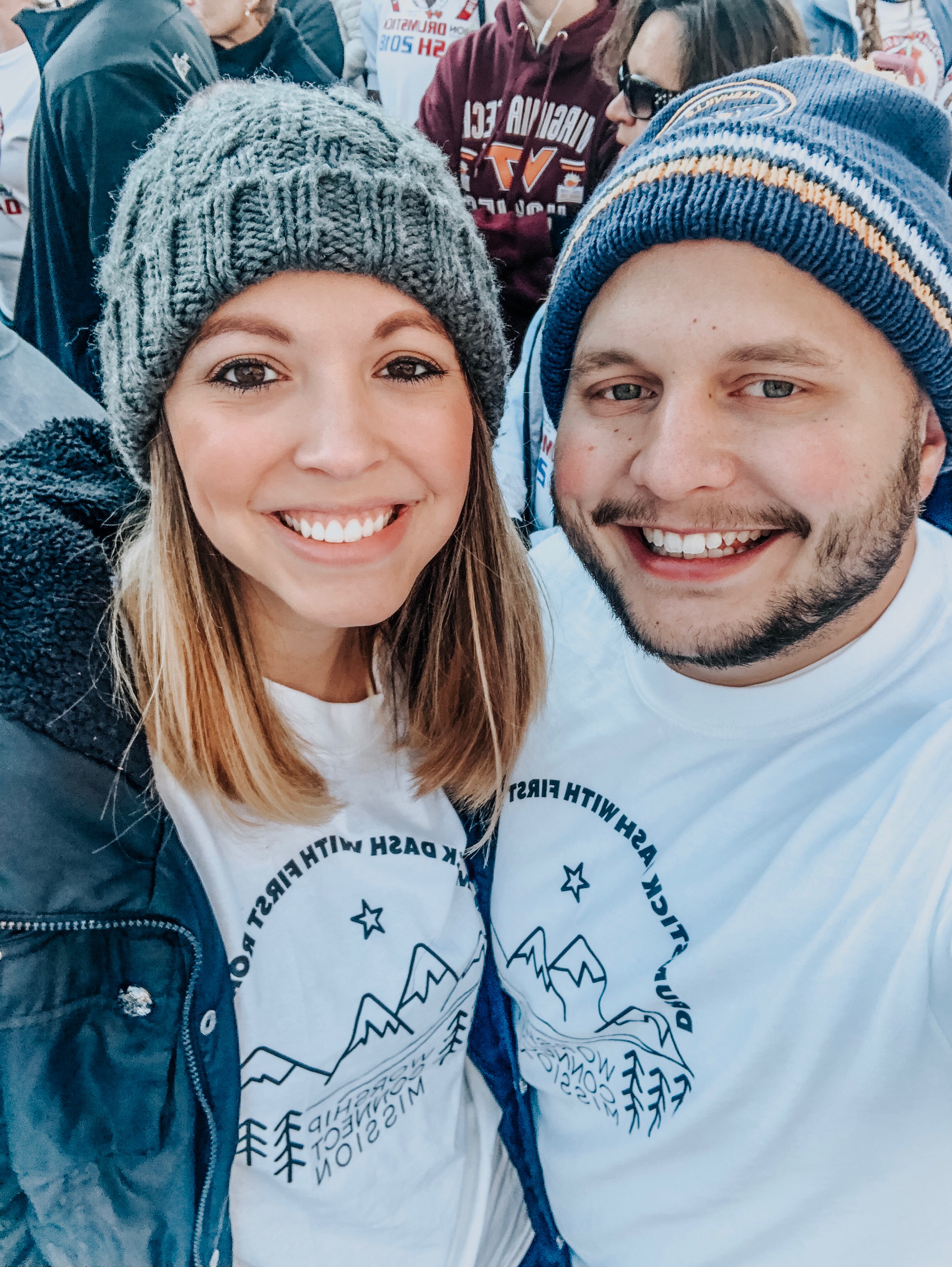 After Thanksgiving we went to Walmart and bought a new tree and went ahead and decorated for Christmas! I was so happy with how our tree turned out this year!
The last few years I have been using a pre-decorated tree that came from my retail days, so it was fun to finally pick out and decorate the way I wanted it to be.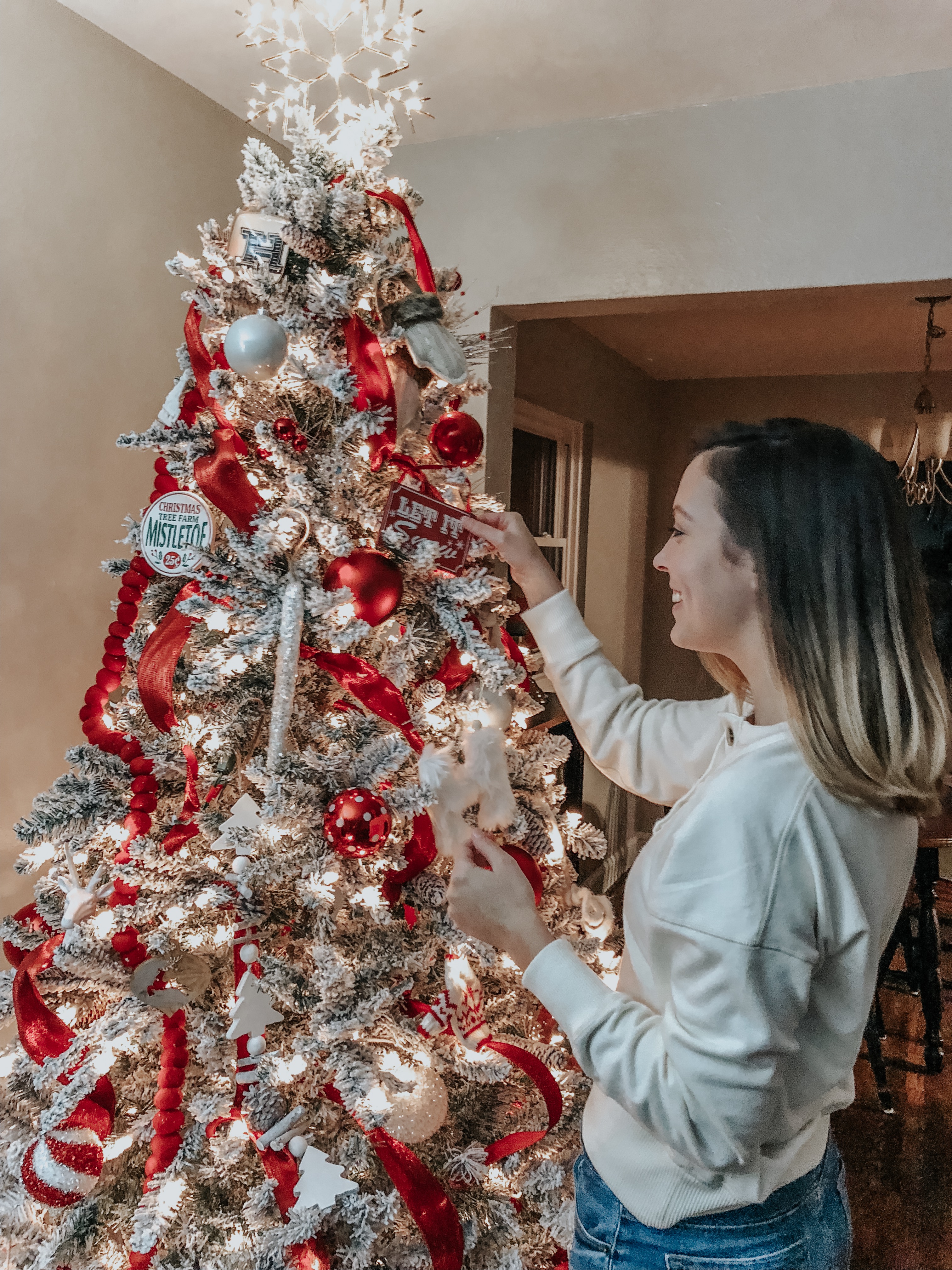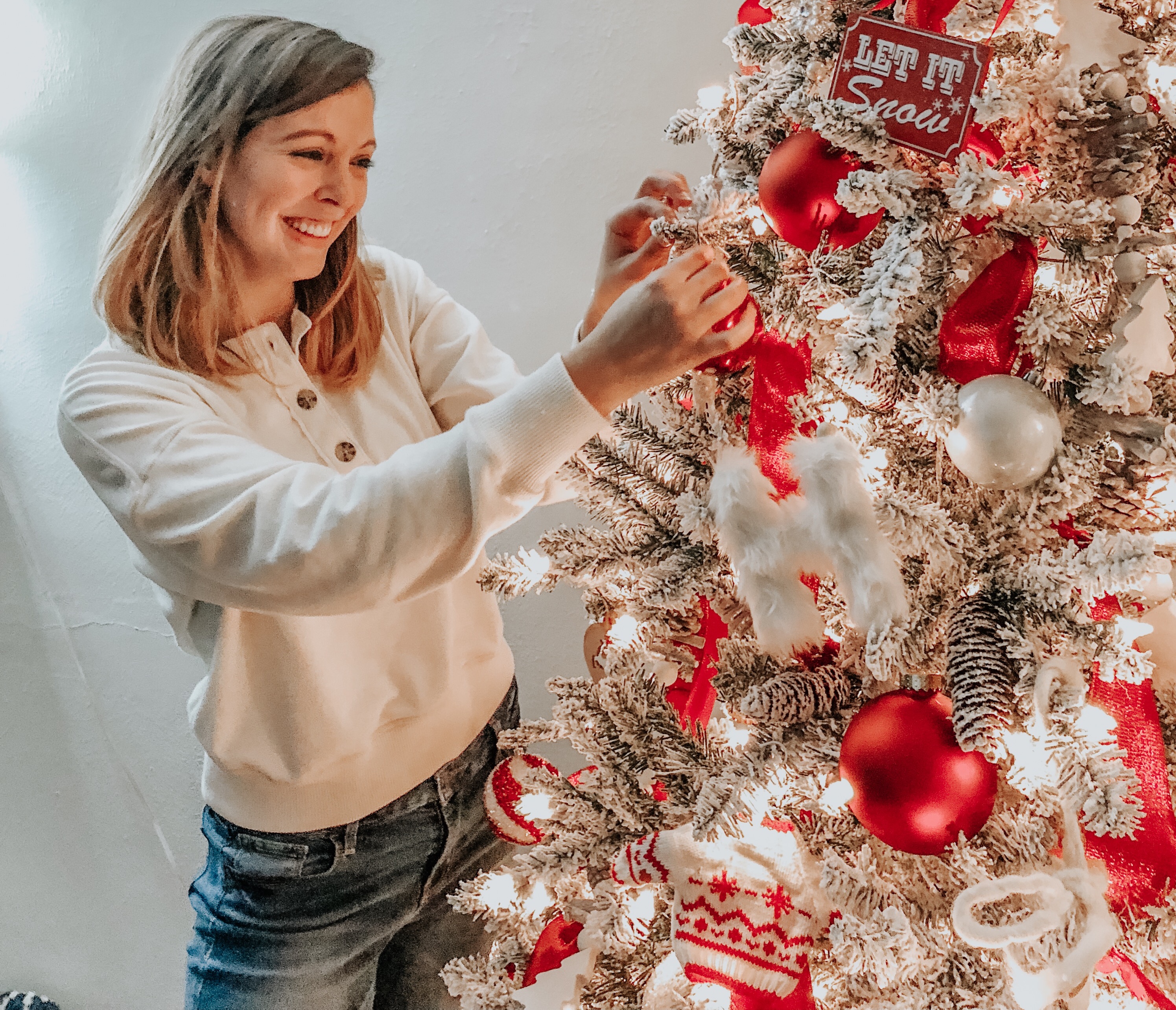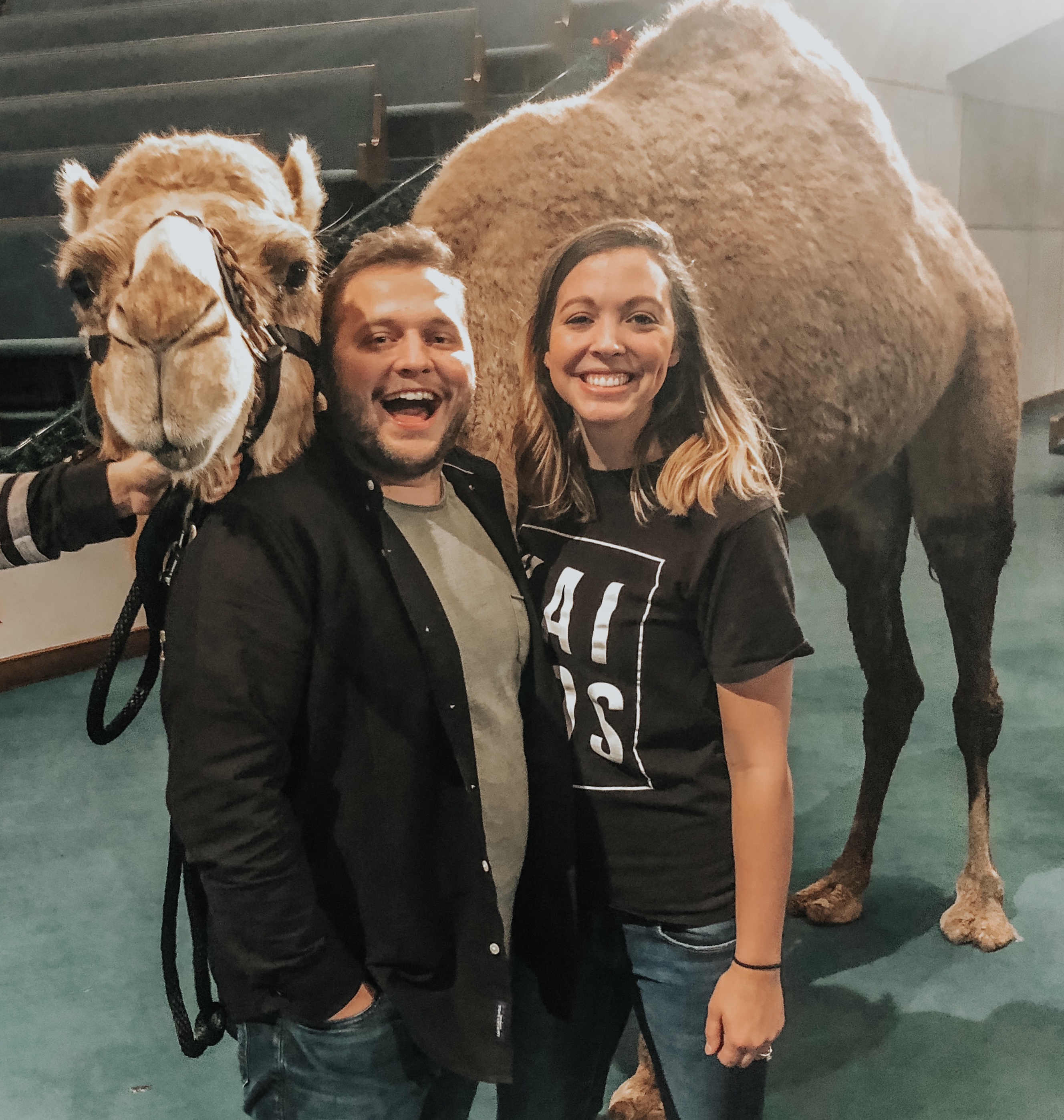 This past weekend has been filled with our church's Christmas production! We have four shows in one weekend and thousands of people come to watch it. Todd sang the Grinch song and was the Floor Director. We were lucky because in dress rehearsal we got to meet the sweet camels!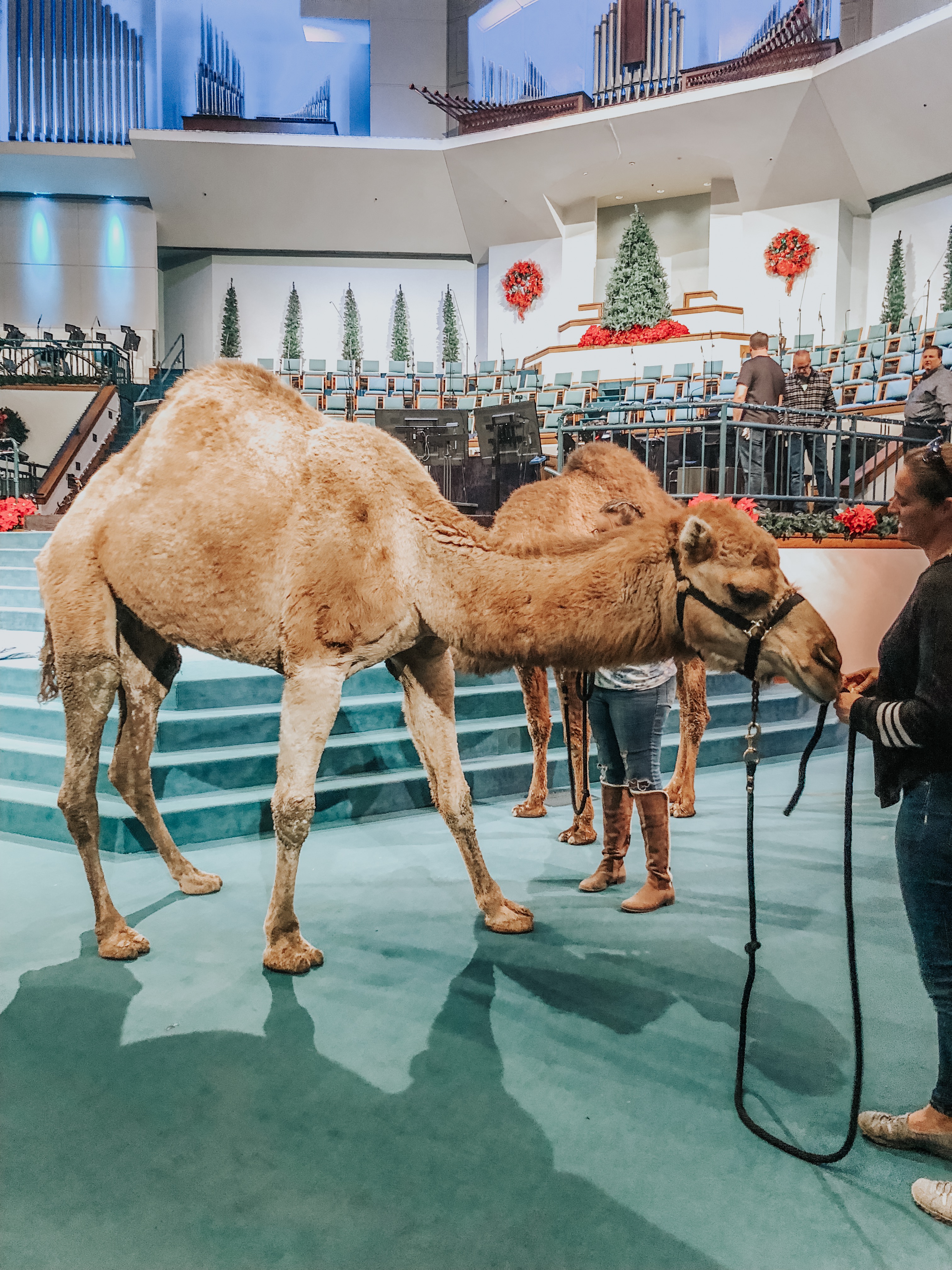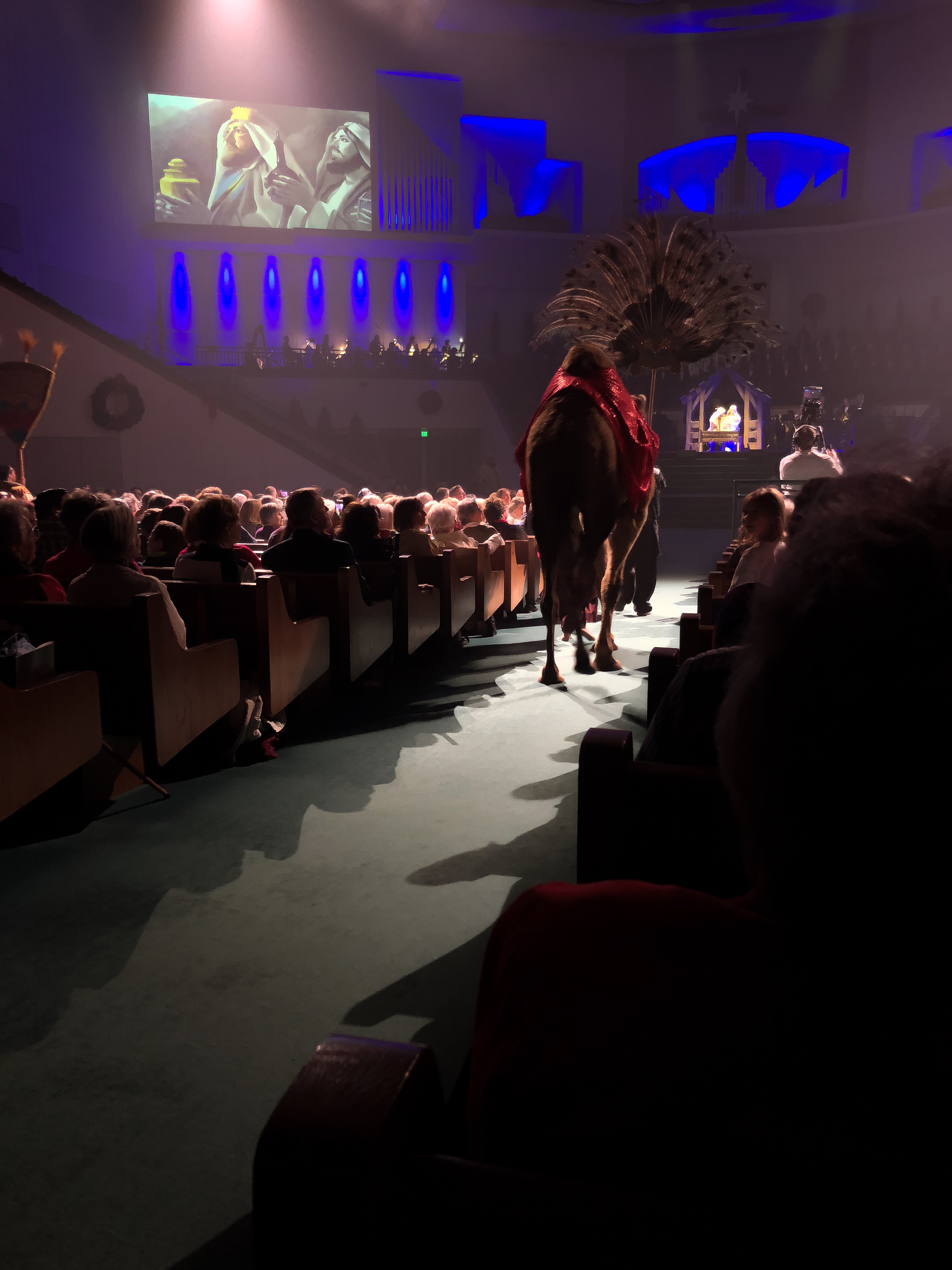 Also, this past weekend (Dec. 1st) was Todd's birthday. We will definitely be celebrating more, but we took advantage of the morning off from the shows and went and ate at First Watch (I'm addicted yall!)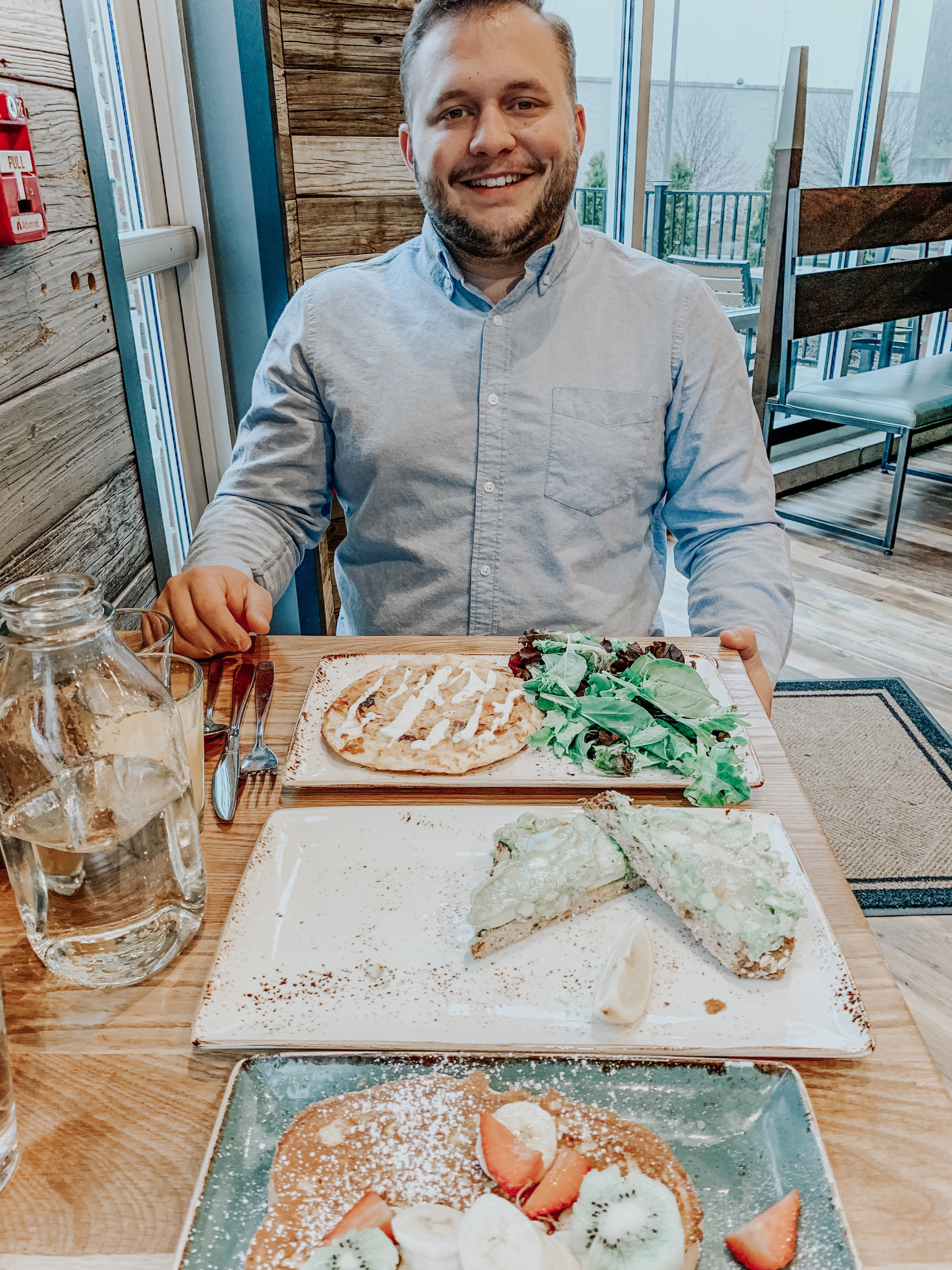 These were the highlights, but we have also been doing some major Christmas shopping, home decor updating, and spending time as family!
What have you been up to lately? Let me know in the comments below! 🙂
-Kasey
Keep up with all my posts on Bloglovin | See day to day pictures & stories on Instagram | Like the Kasey Holloway blog page on Facebook | Pin along with me on Pinterest | See what I'm reading on Goodreads